Feb
18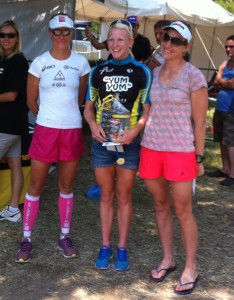 I have had a challenging few weeks, so finishing on the podium, with the bronze medal at the SA Long Distance Tri Champs was quite a relief. I was beaten by two young, quality athletes that are certainly demonstrating the potential of the new generation of South African triathletes, so time to raise the bar Koll ;)…
A few incidents lately got me thinking about the sport, and while I have got so much pleasure out of it, the reality is, that for most pro triathletes locally and abroad is the never ending struggle for financial survival. Fine when you are just out of university, but with age comes the reality of life. Along with triathlon, I have always survived by using my design skills to sustain my sporting passion. Recently, I have been in need of a new challenge, one that would make each day a little bit more inspiring, and so, over the past few months I have been working hard on a new business idea that I have been harbouring in my head for a long time :). I now finally have a registered company and I hope to be launching my Swimstar brand of swimwear in time for the next swimming season :).
For now, I am still the poor struggling triathlete, but it is the determination that I have learnt from doing this over many years that will make me succeed at this new project :). Apart from some late nights, a bit of stress and time management, the balance has been good for me, and every time I get out to train it is an enjoyable escape, a focussed session and probably the time when I come up with my best ideas :).
Yesterday, I had a good race because I enjoyed doing what I was doing, the pleasure came from just being in the moment and doing the very best my body would allow. Sometimes, reviewing your life structure, even if it means non-secure changes, that may even take you a step sideways, will lead to better results than staying on the same path. An interesting deviation for me too, I invite you to follow this spot and the results over the next few months of 2013 :).
Comments