Apr
27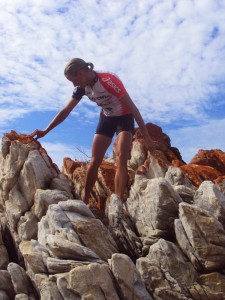 Admittedly, after a spectacularly flopped race at Ironman SA, I did go AWOL. With the participation of a German tourist… good friend, I decided that a road trip around SA, to explore it's possibilities, with no plan in mind, sounded like just the thing to forget how months of training amounted to a big face slapping disappointment!
I am hard on myself, because I don't train and make the sacrifices that I do in order to fail, so forgive me if I am short on the Ironman explaination ;). Given that I, or any other female Pro had little chance of winning the race, or beating Chrissie Wellington for that matter, I decided to try a new, more educated race strategy. Swim went reasonably well, although I really should learn to attack from the gun in order to get onto a quicker pack…
The plan with the bike was to ride according to a heart rate not exceeding 75% (which was estimated to be a good IM race limit), so quite slow, but at least at that heart rate, I shouldn't blow up and I would be able to feed myself properly, something I have always struggled with in races. It was hard to let the others go past, but the  plan went reasonably well – I was able to take in good amounts of Multipower Sports Food, with no digestive troubles, and felt 'fresh' off the bike.
I started the run far down the field, and well, VERY far behind the phenomenon that is Chrissie Wellington. My legs felt good and I just went for it! Unfortunately, I lack patience with alot of things, and instead of waiting for the race to come back to me, I blew up like Hiroshima at around the 12k mark. Game over. For no other reason than an egotistical lack of patience, I went out much, much too hard and I ended up shuffling an almost personal worst marathon – disappointing to myself and to my coaches who put in so much hard work and offered the best advice. The idea is to now stick with the plan, even though results are not immediate, so watch this space ;).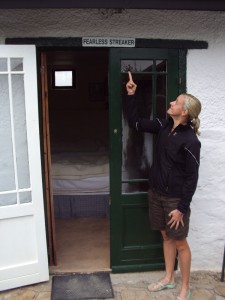 So while loss and failure are high on my list of uncool things (the highest being stuck in a lift full of oxygen sapping people), it was a great idea to go on a road trip, sharing in the beauty of this country, with no plan, itinerary or expectations….much like a Fearless Streaker (It must have been a sign staying in the converted stable of a former race horse of that exact name somewhere near Colesburg in the Karoo). The Karoo is in fact a wonderful place, silent and beautiful – dotted with traditional windmills and accompanying swimming pools – for non-triathletes, these would be called "reservoirs"…
We did take a little time after the race to discover some of the wonderful things and people that inhabit Port Elizabeth. Here I have to thank Marizanne from Trionz for opening her home, and letting me play with all her precious animals ;). If ever you are in PE, I can also highly recommend a visit to the Bushy Park Dairy (easy to find right on the Ironman bike course) – every year I indulge myself in the wonderful yoghurt and other products from this community dairy. This year, I decided to pay them a visit, and was amazed at how committed they are to quality and not quantity. I was pleased to see lovely fat cows grazing freely in green pastures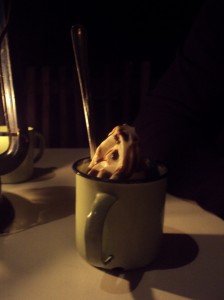 The next stop was the garden route – probably one of the most beautiful, and least tolled routes in SA. That said, we only made it 70k outside of PE, to Jeffrey's Bay before stopping for 2 days… I absolutely love this surf spot. There is nothing flashy about it, people are simple, cool, and you're lucky if the people even wear slops around town. Here, we decided that a pee stop was simply not enough, and we had to stay and get a surf lesson – an item on my bucket list, and now a dream to master :).
Surf coach Tabu was excellent, and I am sure he was highly entertained by our efforts. After the lesson, some pizza and ice cream, I wanted more and ended up renting a board for the afternoon. I cannot say I improved, rather, I think I got worse, but it was an afternoon of pure joy that left me with stiffness worse than Ironman the day after!
Of course, food was needed, and dinner was spent at Walskipper, on the beach, one of the few places I know that you can enter barefoot and eat out of traditional tin plates and cups.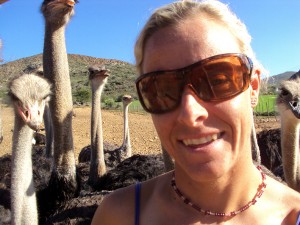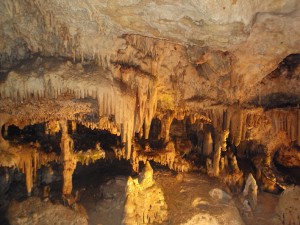 Next up on the breathtaking Garden Route, the Outeniqua Pass (now that is one descent I would love to do on a bike ;)) and onto the Ostrich capital which is Outshoorn. Ostriches are funny birds which just keep pecking at what they want – their eyes do not have eyelids so they always have a clear picture of their goals, even if the Karoo blows a whole lot of dust at them ;). Here I am being pecked by a band of curious female Ostriches, but just like many other things, I wouldn't give up until I got this pic!
It was with much reluctance that the next stop was the Cango Caves. Whilst I knew this would be something special for a foreign visitor, I was especially fearful of what awaited me. I had been there on a school trip as a child, I didn't enjoy it back then, but now, many years on I have difficulty with closed spaces, which made it a very daunting prospect. The fact that we were told the story of a woman (a little too large) got trapped in a space called the "letter box", and it took 11 hours to rescue her and the people trapped behind her was enough to make me choke! While my friend got to use his talents as a photographer, capturing spectacular images of 500 000 year old Stalactites, I had to practice mental imagery of open air and blue sky… Caves are creepy, but if you have the guts to explore them, they, and you become far more interesting entities 😉
Next stop –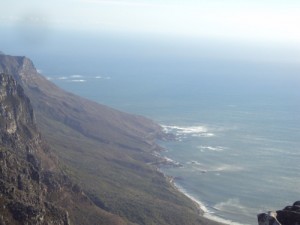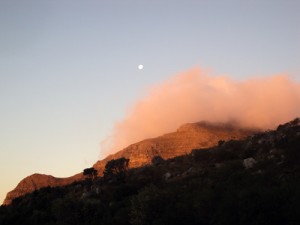 Cape Town. While images of this city bedazzle many a tourist, they are also a clever form of marketing – they do not tell you about the little thing called the 'Cape Doctor'. While the scenery may be beautiful, the wind can literally blow you off your feet, bicycle and into the raging sea below! We had a very, very scary bike ride along the coastline…
Table Mountain is spectacular, viewed from the bottom, and if you climb up it on a windy day like we did, then it can quickly turn into some horror situation from and Alpine scary movie. Sometimes you just need to keep climbing even though the end seems non-existent. We barely made it up, and then down alive without being blown off the mountain!
Not so scary was a brief visit to the infamous Cape Township Khayelitsha, where most whiteys fear to tread. I can tell you it is one of the most colourful places I have ever seen, and an artist/photographer's dream! The people were friendly, and we got the bug-splattered windscreen cleaned, as well as directions all for the cost of R2. Fear not people, townships are great places to visit :).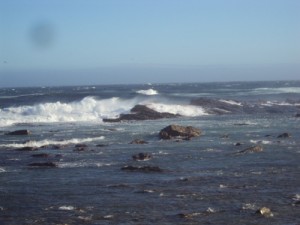 Cape Point turned out to be a life threatening experience – for an entrance fee of R80 we had the displeasure of experiencing a gale force wind that literally prevented you from standing still! Tourist clung onto each other just to take pictures. Not a great visit for me at all :(, I thought the inside of the swaying car was far safer…
I needed cuteness! The penguin reserve at Boulders beach is free and a delight :). You can get up close to these birds, even swimming with them in the sea (I would have done this were it not for the freezing temperatures of the Atlantic!). The amazing thing is, these birds are all wild, and free to come and go as they like. The best things are always free!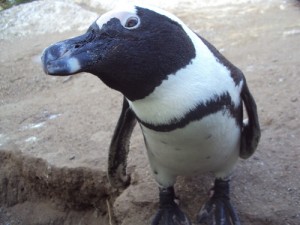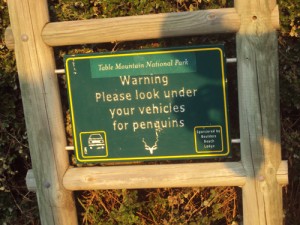 We were warned to look under the vehicle for any chaps in tuxedos ;)…
That evening, my friend, already battered by the harsh Cape conditions, gasped when he saw a massive fire raging on the slopes of the Helderberg, right near Somerset West where my Aunt and Uncle live (Thanks for putting us up 😉 )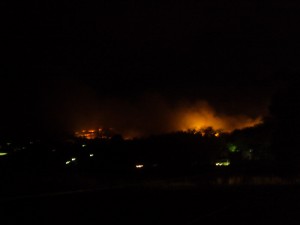 With the strong winds that the Cape experiences, it is quite common for fires to occur, but it was quite something to get close to such a force of nature and realise the devastation it can cause. We heard the next day that 10 houses were gutted by the fire, and even worse were the stories of terrified and disorientated animals running into the suburbs

If anyone actually still smokes, think before you throw those dam stubs out of the car window!
.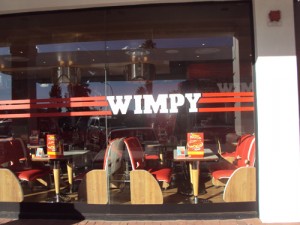 After some very relaxed "coffee riding" through the winelands, and some wine tasting (Thanks to Kannonkop I slept really well in the car ;)), we hit the road for the long and VERY boring drive through the Karoo back towards Jo'burg. Normally, when boredom sets in, bad food is normally not far off…
I had to explain to my friend that a meal at Wimpy is simply compulsory on any road trip in SA. After spending nearly a day trying to digest the burger he ate, he is not convinced…
I tried to suggest that sticking to the milkshakes and bad coffee were probably best 😉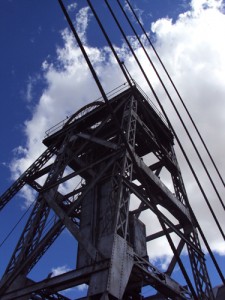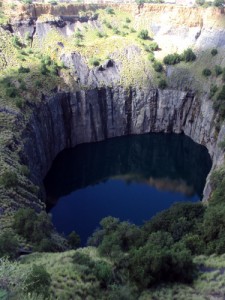 By the time we had driven through the largest part of the Karoo, and arrived in the historic town of Kimberly, it was more than time to evacuate the car, which by now was suffocatingly hot (my VW Golf has no air con or radio…for the sole reason that I do Triathlons!). It was great to get away from the smell of fermenting running shoes in the car, and explore what is affectionately known as the "Groot Gat". A diamond mine dug almost entirely by human hands, it is now almost certainly one of the wonders of the world! Of course I had the crazy thought of jumping from the top into the turquoise water below – unfortunately, the blue water is actually filled with mine acid, so no chance of that!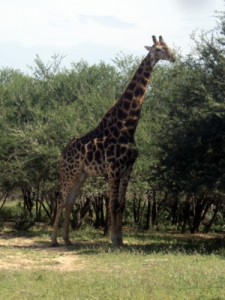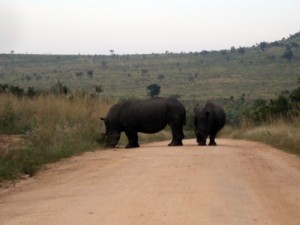 After a quick stopover at home in Benoni to pick up some clean undies and air out the German's running shoes ;), we departed for what he later described as "Jurassic Park" – th Kruger National Park. In my opinion, it is the best reserve and African experience on th continent! Accomodation it cheap, at R250 a night even poor Pro athletes can afford. As many a tourist has learnt, this part of SA is wild – safety is never guaranteed. Animals here are free to move as they please, and unlike any zoo, you are not guaranteed of seeing every animal. As the grass is very long at this time of year, it is difficult to see cats like Lions or other low lying creatures, so instead it is best to look for the bigger of the big five ;). We saw Rhino, Giraffe, Kudu, Impala, Waterbuck, Klipspringer, and Bushbuck, but there were two highlights.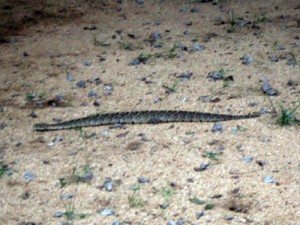 Having a Puffadder pass by the entrance to our unit – we were enjoying watching the sun go down, when a group of monkeys and a pair of Humans from Boksburg alerted us to the fact that there was a big danger only metres away from our naked feet…
I quickly realised that the Boksburger's comments were no joke, and we watched as one of Africa's most dangerous snakes slithered it's short, fat bodyin the direction of the the human race and curious monkeys. Luckily, one of the rangers came to the rescue, and swiftly the snake was captured and replaced in a spot of nature far away 😉
Needless to say, the vision of standing on the Puffadder still terrify me!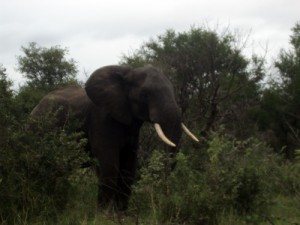 As if that realisation that he really was in Africa wasn't enough, my friend and his paparrazzi camera lens managed to get up close and personal with a rather unhappy elephant! We were delighted at managing to get so close you could make eye contact, unfortuantely, we also had the car in the wrong gear, and managed to head IN the direction of the elephant, rather that backing off from it! Mr. Ellie got rather annoyed, and started flapping his big grey ears and stomping his foot. The photo shoot ended there …
Although you do have to remain in your vehicle while exploring the Kruger (you can now see why 😉 ), we did take the opportunity to go on a guided bush walk with 2 experienced rangers – I can highly recommend this! Although, once again, there are no guarantees of seeing anything, the trackers have amazing abilities and knowledge. Lungi, our leader, managed to spot a Rhino 2 kilometres away with a naked eye! They also showed us interesting plants in the bush including the Tamboetie bush, which if you make a braai (barbeque) with it, it will cause your guests many trips to the loo!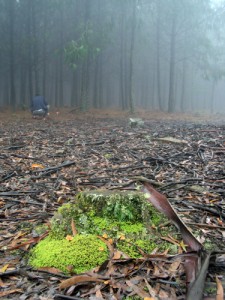 The last part of our journey took us through some of the most magnificent parts of the old "Eastern Transvaal" or Mpumalanga (you should hear the German pronounciation of that :D!). As we could not find accomodation for the night in Pilgrim's Rest, we settled on the Mount Sheba resort. Problem was, it was dark and very misty when we hit the little bit of "dirt road" as the hotel receptionist described it. Well, I have to say after nearly an hour of treacherous jeep track, I have only compliments for the manufacturers of the 1992 VW Citi Golf!
Mt Sheba is probably one of the best kept secrets in SA – it is in fact the only last remaining natural rain forest! It is completely breathtaking, and on our early morning run the next day (although I was in recovery mode, it was simply impossible to resist running in such a beautiful place!), our lungs gasped at the chill, dampness and 1900m altitude! The forests have plants found nowhere else, and it is the only place where the rare Samango monkey can survive. It was the last pocket of oxygen that we would experience before heading back to Jo'burg …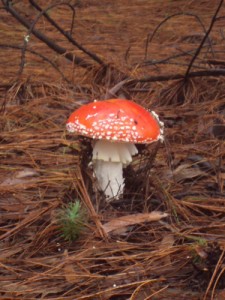 So what came out of this road trip?
– I hate roadworks, especially ones that last 20minutes or more when I need to pee!
– Take every opportunity you can.
– See the small things and the free things


– Take along a great open minded friend who can calculate distances and can change a flat tyre 😉
– After 5000km, and over 300 000kms on the clock, the VW Golf 1992 is certifiably indestructable!
There is meaning in being a lone toadstool in a forest of beauty – strength comes from seeing how long you can stand there before you get noticed….
Comments