Oct
30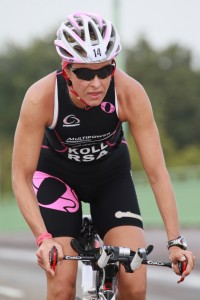 I only eat carrot sticks – or so the myth goes! Nobody ever questions the contents of the plate of an Omnivore, or Carnivore for that matter, but heaven help you if are a Vegetarian! I have been a "full – on" Vegetarian for 18 years now, yes, that's right folks, no animal, fish or chicken flesh has entered my mouth or digestive system for nearly two decades now. I have been questionned and 'advised' more times than I remember, and can only but sigh when asked "You must be lacking something??" or "How do you manage to do all the training you do and you don't eat meat??". And of course my favourite (usually softly spoken as if referring to a terminal illness) "Why don't you eat meat?" – funny, no-one ever asks meat eaters why they EAT meat?!
Anyhow, for the pleasure of my readers, I have decided to try and dispell the myths without reverting to any sarcasm :).
1. Why I don't eat cow, fish or chicken  –  Vegetarianism has always been in me. I have never liked meat since childhood. As an adult, I do not approve in any way of killing any creatures for food – I believe it is intensely cruel and barbaric, and completely unnecessary. Humans can survive perfectly well without it. To top things off, 'meat production' (here we could never refer to animals, capable of feeling emotion and pain, it would make us far to uneasy), has a hugely damaging impact on the environment….so we put our blinkers on and pretend that what we do not chose to see cannot possibly affect us.
2. I only eat carrot sticks – Or salads for that matter. Go to any regualr restaurant as a Vegetarian, and ask for the available options, the first response is almost always "Oh, er… (stunned expression), we have some lovely salads!". Yes thank you, after a 6 hours training day, a salad is exactly what I am looking for ;)! The ladies in the gym changerooms are also experts at this one – "Eish! You must be eating only salad to be so slim??" *sigh* it could never be the hours of training that could be the contributing factor to 'slimness'?. Ok, so put the myth to rest, I actually do love carrots (my favourite veg), I am an expert in salad preparation, but I do eat lots of carbs and proteins (the type without eyes 😉 ).
3. I must be lacking something – Of course Vegetarians are lacking in everything, except a conscience ;D. We are pictured as pale, hippy like people who wear crochet and tie-dye :D. Naturally, if you ever happen to have a sniffle or a bad race, it has to be because you are 'lacking' something! Vegetarians are not allowed to show any form of physical weakness without being lambasted by the 'normal' folks. Interestingly, the 'something' that we are lacking is never quite defined. To prove this theory wrong, I submitted myself to a series of blood tests after feeling a little 'off' after my travels to China last year. The Doc had absolutely no idea that I am a Vegetarian, and on the return of my blood tests, he revealed that I was in fact in excellent health, not lacking in 'anything' and that I merely had picked up a little stomach trouble from eating food I was unaccustomned to. To prove the point, I specifically asked for my protein and iron results- and guess what? Wasn't short of any of those…
4. I do not belong to any strange religious sect – This one makes me giggle :). I do not abstain from flesh for any 'religious' requirements, though, if I were not an Aethiest I would probably be rather supportive of any religion or cult that condemned flesh eating!
5. I am not offended sitting at a table with meat eaters – I cry tears for every animal that is killed to satisfy human greed, maybe you don't! I do not care what is in your plate, the guilt is yours to bear, not mine. In the same breath, do have the decency NOT to analyse my carrots!
6. Yes, it is very possible to be a competitive athlete and not eat meat – Just ask Dave Scott.
I do not wsh to lecture anyone, or promote Vegetarianism to anyone with a penchant for a Sunday Braai, but I do wish to eliminate the myths!
Now being comfortably in my thirties, I, like many others my age, have started to realise that I do have to pay attention to what I eat (actually, how much I eat). Gone are the days of my youth where I was able to eat a whole pile of junk after training because 'I deserved it'. Nowdays, it is quite possible that my jeans can feel a little tight in the post-race season ;D. 
Comments